Claudio's Watch Repair
Quality Watch Repair with a Personal Touch

Claude J. Cur 21st Century Certified Watchmaker

318 East South Main St.

P.

O. Box 614

W

axhaw NC 28173

P

hone (704)843-4102

U.

S.A

E-mail

watchmaker@claudioswatchrepair.com

Home About Us Our Techniques Pearl Restringing Mailing Instructions Contact

Hello, my name is Claudio Cur CW21. I was born in Buenos Aires, Argentina and I moved to the United States in 1978. From 1986 through 1991 I apprenticed with a highly respected and highly skilled watchmaker at Timetronics, in Charlotte N.C. I've also completed bench courses offered by The American Watchmakers-Clockmakers Institute which include: Useful Techniques Mechanical Watch Repair, Trained by ETA on Servicing the ETA Quartz Chronographs and the modern chronograph movement used by most major Swiss watches ETA 7750,7751. Advanced Quartz Watch Repair, Watchmakers Lathe course, Flat Polishing and Burnishing of Metals and 400-Day Clock Repair. In November 2008 I Have taken and passed the CW21 Exam given by the American Watchmakers-Clockmakers Institute. I have also completed the mandatory training on Omega 1120 (OWME) to service Omega, Tissot, Hamilton, and Rado watches Claudio's Watch Repair was established in 1994. My goal was and is simply to offer the highest quality workmanship and customer service. From the most simple adjustment to a complete restoration Claudio's Watch Repair is equipped to handle all of your watch repair needs. We also provide watch service for the trade. Thank you for viewing my site.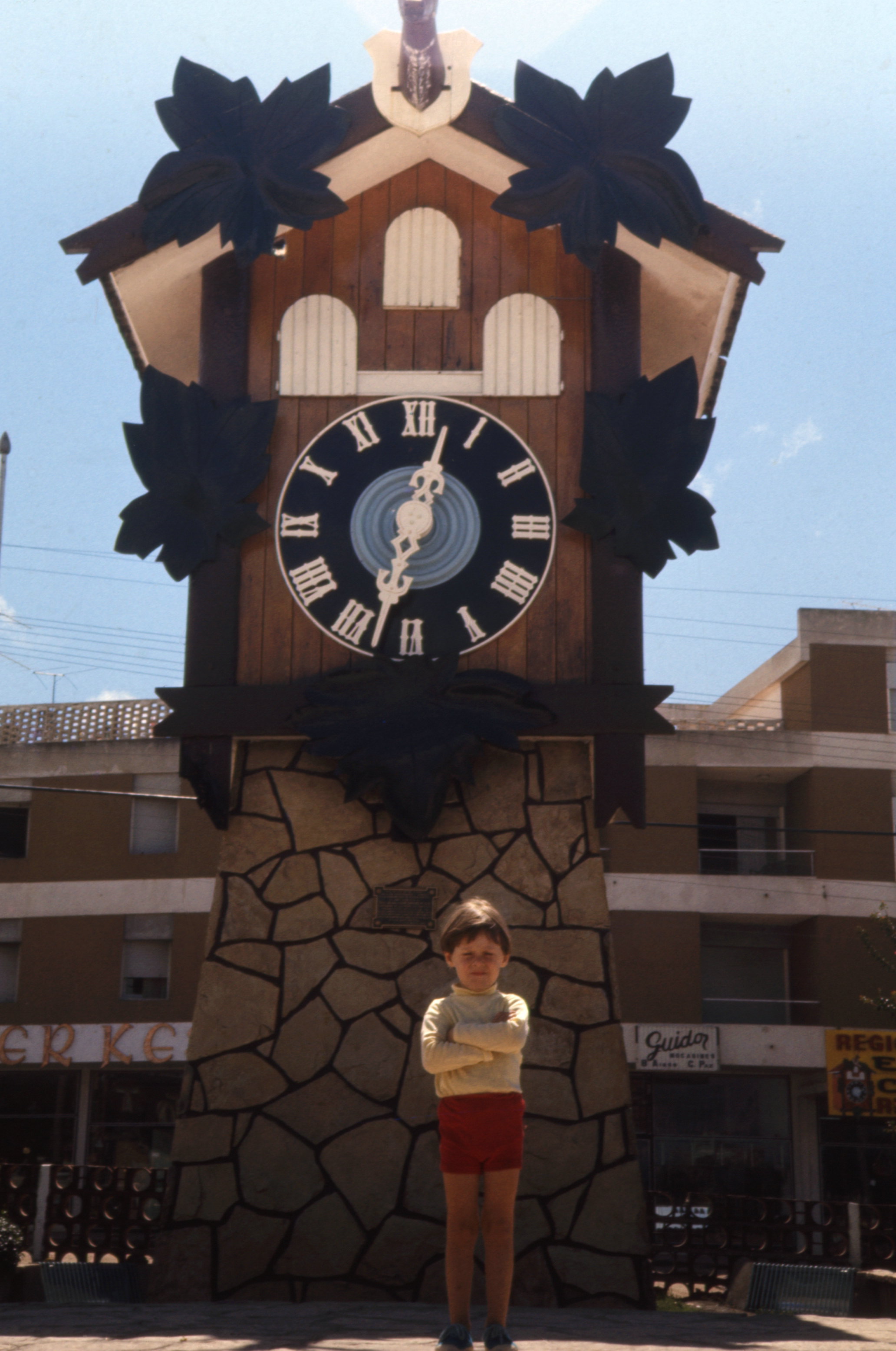 Me at the age of five on vacation in Cordova, Argentina.